Dealing With Failure,
When Failure Is Not an Option.
It's the phone call every buyer fears – we don't have the parts we need to keep the lines running so we have to shut down. You've done everything right. You ordered the parts you needed from your supplier with plenty of lead time, and that should have been it. But now there's a problem and you're left asking one question:
What could it be this time?
The parts haven't arrived yet and the supplier has no idea when you'll get them.

The parts have arrived, but they don't meet print and/or specifications.

Your supplier simply can't afford to invest in your growth or think strategically about the future.
Prince Can Solve Your

Supply Chain Issues
At Prince, we don't just sell parts, we are a strategic supply chain partner. We understand that every second you spend dealing with parts-related issues is one you're not able to add value to your business. As a key supplier, we are dedicated to solving problems – so you don't have to deal with them anymore.
Our dedicated team of experts will:
Ensure parts arrive on time

Meet your quality requirements

Support your plans to grow along with your customers

Enable you to reduce your number of suppliers
PARTNER WITH PRINCE
What Our Customers Have to Say
"Prince has been a strategic supplier of ours for the past 20 years. Over that time, they have collaborated with our engineering team at the early stages of a number of high-profile projects to support our business growth. The Prince team is highly dedicated, with skilled professionals in every aspect of their business. Because of their performance and professionalism, they have more than tripled their business with us over the last several years."

Global Commodity Manager – Large Industrial Energy Controls Company
"Prince has been a partner of ours for many years. I find them to be a very reliable, professional and customer-focused company. We can count on them to deliver quality products on time and at a fair market price, which is why we continue to turn to them for our machining and fabrication needs."

Purchasing Manager – Dental Imaging Company
"Prince has been a supplier to our business for well over 20 years. They are very responsive and always willing to align with us to better support our key business objectives. Prince provides consistently good quality and delivery performance. They are very much respected and viewed as a growth supplier to our business."

Global Sourcing Manager – Large OEM Manufacturer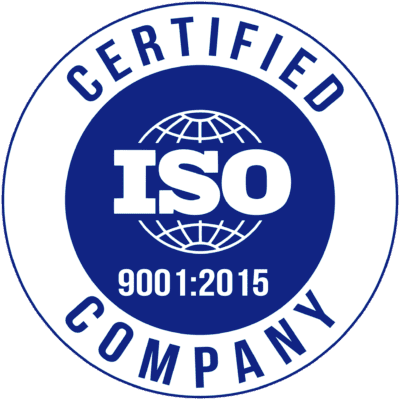 All Prince Facilities are ISO 9001:2015 Certified
At Prince we produce high-quality parts. Our robust quality system (all our facilities are ISO 9001:2015-certified) and dedicated quality team ensure that FAIs and PPAPs are right the first time. We are also pursuing ISO 13485 certification and expect to achieve it in 2023.